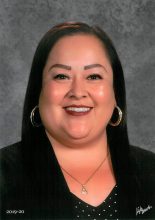 Dear Ascension Catholic School Friends and Families,
Welcome to the 2023-2024 academic school year. I have been blessed with the opportunity to be a part of a diverse school community rich in Catholic tradition and an eagerness to learn. As your school principal, I look forward to building upon the strong spiritual and academic foundation already established through the hard work and dedication of our parents, teachers, staff and school parish.  
Ascension Catholic School was founded in 1940 by the Sisters of St. Joseph of Carondelet as a beacon of hope for the surrounding community of South Central Los Angeles. Our school takes pride in providing a safe learning environment for our children. Our dedicated school staff works diligently to ensure the development of the whole child: spiritually and academically with the active support of our school families.
Thank you for taking time out of your day to visit our website. We hope that you discovered our commitment to fulfilling our mission as stewards of God and educators driven to empower the children that enter our doors. Please feel free to contact me at (323) 756-4064 or via email if you have additional questions.
God Bless,
Mrs. Dalia Perez